Service Overview
Not only are Harirup Packers & Movers good at handling domestic relocation solutions, but we also meet office and corporate relocation needs. Whether it's an office move or an industrial move, our teammates have the knowledge to handle all products correctly, making it easy to move across borders. Our specially trained staff has experience in moving all kinds of work environments to ensure that your company's property is at hand and arrives safely.
Our goal is to detour customers and free magnificent experiences from headaches. Harirup Packers & Movers have the best transportation and material handling facilities to provide you with the best moving services for businesses and offices.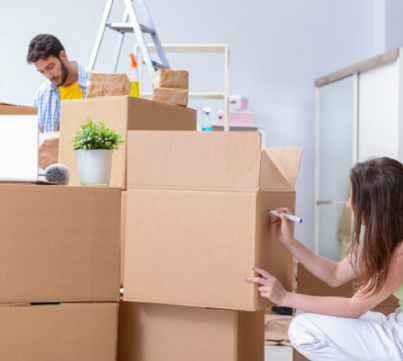 Why choose Harirup Packers & Movers?
We provide commercial transportation, packing and unpacking, furniture disassembly, reassembly, long-distance transportation and even secure warehouse service.
Transparent pricing- We are honest and transparent about shipping costs. Harirup Packers & Movers provides a free quote within minutes, and the final quote is always in writing.

Quality of service- We have staff, equipment, tools and furniture protection cushions to safely and efficiently move your belongings from one place to another.

Reliable team- Your movement is important to us. Our professional moving team is responsible for all projects and has many years of experience in getting the work done with unique competencies.

Licensed and insured- Our professional corporate moving team comprises certified and insured staff. We provide compensation stated as a basic responsibility to ensure that your item is always safe.